Well...I rented a home depot trailer, it was perfect $34/day isn't too bad I think.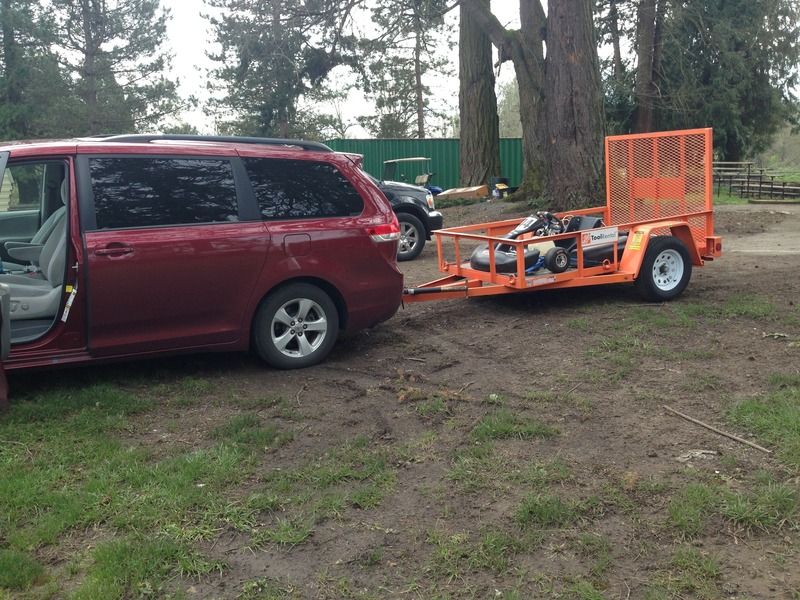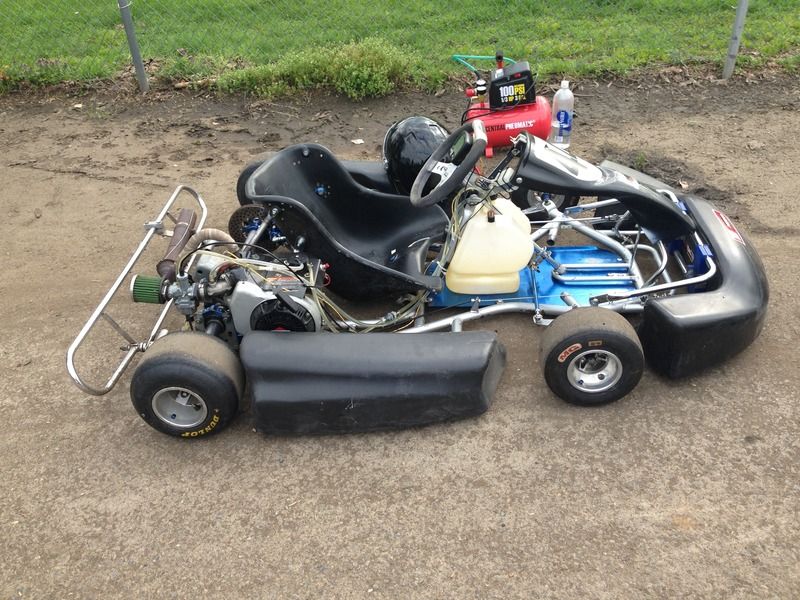 Got my first practice, it was a blast even after the whole steering column was detached. I replaced the uniball bearing and it was thicker than the original one, so the snap ring that supposed to hold it from coming upward couldn't sit properly. The uniball bearing is 8mm X 22mm X 8mm. The new one is 8mm X 22mm X 9mm thick. I couldn't find the 8mm thick one, so we'll see.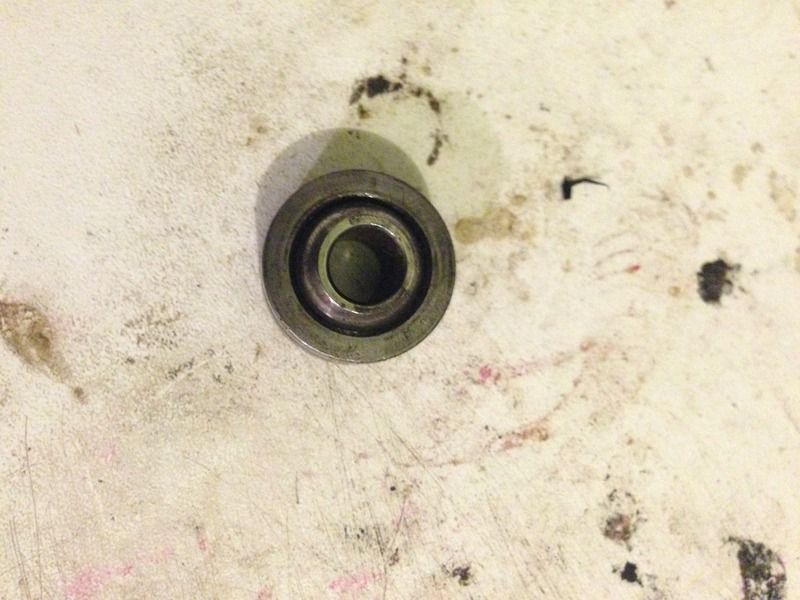 Questions:
1. For the upcoming OSKCS WF Senior Class, I saw that we need MG Red tires. Can you have 11X7.1 instead of 11X6 rear tires?
2. Where can I get the non methanol gas?
3. How do you guys deal with can't feel your hand anymore after 40 laps? My knee was also flopping around due to the cornering force, any trick? yoga, stretching, duct tapes?